Friday, August 8, 2014 10:00 am - 12:00 pm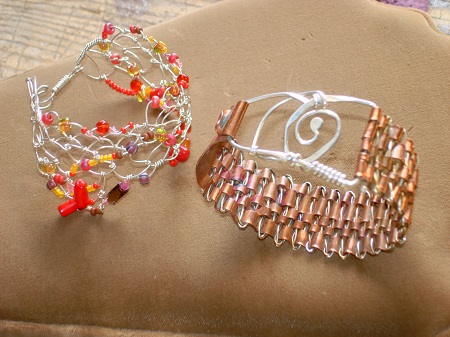 Description:
Create your own bracelet, necklace, pin, or earrings with instruction and guidance with forged copper or brass wire. Embellish with smaller gauge wire to add glass beads, stones, and beach glass. Sue Stockman will instruct and guide you as you learn the techniques needed to create a piece of jewelry that reflects your individuality and unique journey. All materials are included.

A celebrated local artist, Sue exhibits her jewelry, mosaics, and sculpture throughout the United States, and her pieces reside in collections worldwide. Her popular classes and workshops encourage personal creativity and growth on many levels.

Fee: $35 members, $50 non-members

Click here to register for the Jewelry Workshop.