Saturday, June 21, 2014 11:45 am - 12:45 pm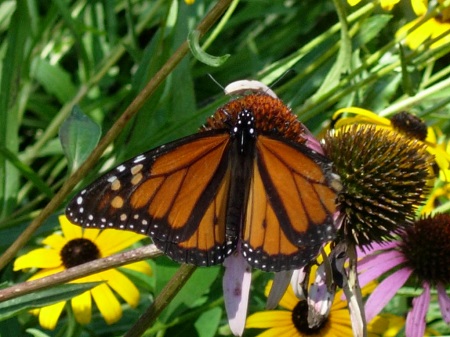 Description:
The population of Eastern Monarch butterflies has suffered a precipitous decline, dropping from approximately one billion in 1996 to 33 million in 2013. The entire 2013 population at their overwintering site in Mexico occupied only 1.5 acres.

Jim Wilson will discuss the Monarch migration, the causes for the Eastern Monarch's decline, and, most importantly, what individuals can do to help the Monarch. He will distribute nectar plant seeds and milkweed seeds for those who want to start a Monarch way-station. June is not too late to help the Monarchs that will be laying eggs and departing for Mexico in August, September, and October.

This program, part of the Arboretum's Pollinator Week celebration, is free for members, free with the Arboretum's $5 admission fee for non-members.

Click here to register for Monarchs.