Lessons from the Layered Landscapes of Adkins Arboretum: Walk and Talk with Rick Darke and Doug Tallamy
Sunday, June 8, 2014 10:00 am - 12:00 pm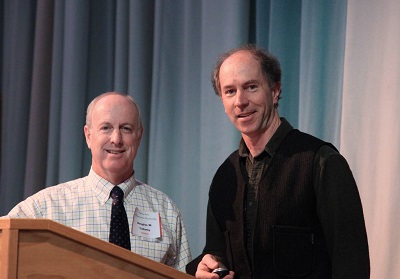 Description:
Join Rick Darke and Doug Tallamy, co-authors of The Living Landscape: Designing for Beauty and Biodiversity in the Home Garden, for an intimate exploration on foot of the living layers of Adkins Arboretum. Using the elements in the Arboretum's landscape as models, Rick and Doug will demonstrate techniques for observing and understanding the plants, animals, and relationships that characterize healthy layering. Bring your cameras and binoculars along on this special opportunity that is sure to provide inspiration for your own home habitat. Morning pastries, fruit, coffee, and tea will be provided.

Fee: $75 members, $100 non-members

Click here to register for Lessons from the Layered Landscapes of Adkins Arboretum.