Wednesday, March 12, 2014 11:30 am - 12:30 pm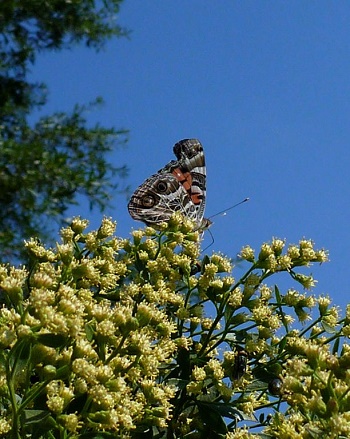 Description:
Join Nate Erwin as he describes challenges facing pollinators and shares his adventures in transforming his own backyard in Alexandria, VA, into an oasis for bugs and other wildlife. Nate was manager of Insect Zoo at the National Museum of Natural History for 20 years. During his career at the Smithsonian, Erwin—known as the "Bug Guy"—worked on a wide variety of educational programs and exhibits. He conceived of the exhibit "Treetop Opera," about the Brood X cicadas that emerged in 2004 after their traditional 17-year dormancy, and was a script consultant on the IMAX 3D film Bugs! He has appeared, along with many of the creatures from the Insect Zoo, on various radio and television programs—including The Late Show with David Letterman. This program is underwritten by The Garden Club of the Eastern Shore.

This program is free and open to the public. It will be held at the OXFORD COMMUNITY CENTER.