Exploring Nature's Role in the Underground Railroad - Audio Tour Launch
Saturday, June 1, 2013 5:30 pm - 8:30 pm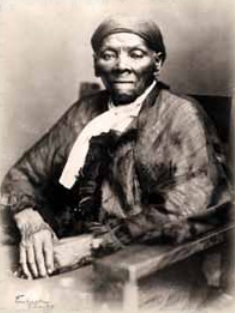 Description:
With its forests, thickets, marshes, rivers and creeks, the Eastern Shore's natural landscape provided a passageway to freedom along the Underground Railroad for hundreds, and possibly thousands, of slaves, including abolitionists Frederick Douglass and Harriet Tubman. Designated as a "Place to Visit" on the Harriet Tubman Underground Railroad Byway, Adkins Arboretum reflects the conditions through which slaves traveled en route to freedom, and serves as a dramatic vista to experience the little-known relationship between nature and the Underground Railroad.

With generous grant support from Maryland Humanities Council and Maryland Heritage Area Authority, the Arboretum has produced an educational and thought-provoking self-guided audio tour that explores the role of nature for those in pursuit of freedom via the Underground Railroad.

Developed in concert with historians Anthony Cohen and Dr. Kate Clifford Larson, Arboretum Science Advisor Sylvan Kaufman, Arboretum docent Roger Tilden, Arboretum staff Ellie Altman, Robyn Affron, and Ginna Tiernan, and producers Q-Media, the tour enhances participants' understanding of the Underground Railroad and demonstrates how nature provided both obstacles and opportunities for freedom seekers.

Join this special evening to celebrate the completion of this project, meet the project team, and experience the tour. Refreshments will be served. Reservations are required.

This program is free.

Click here to reserve a spot.